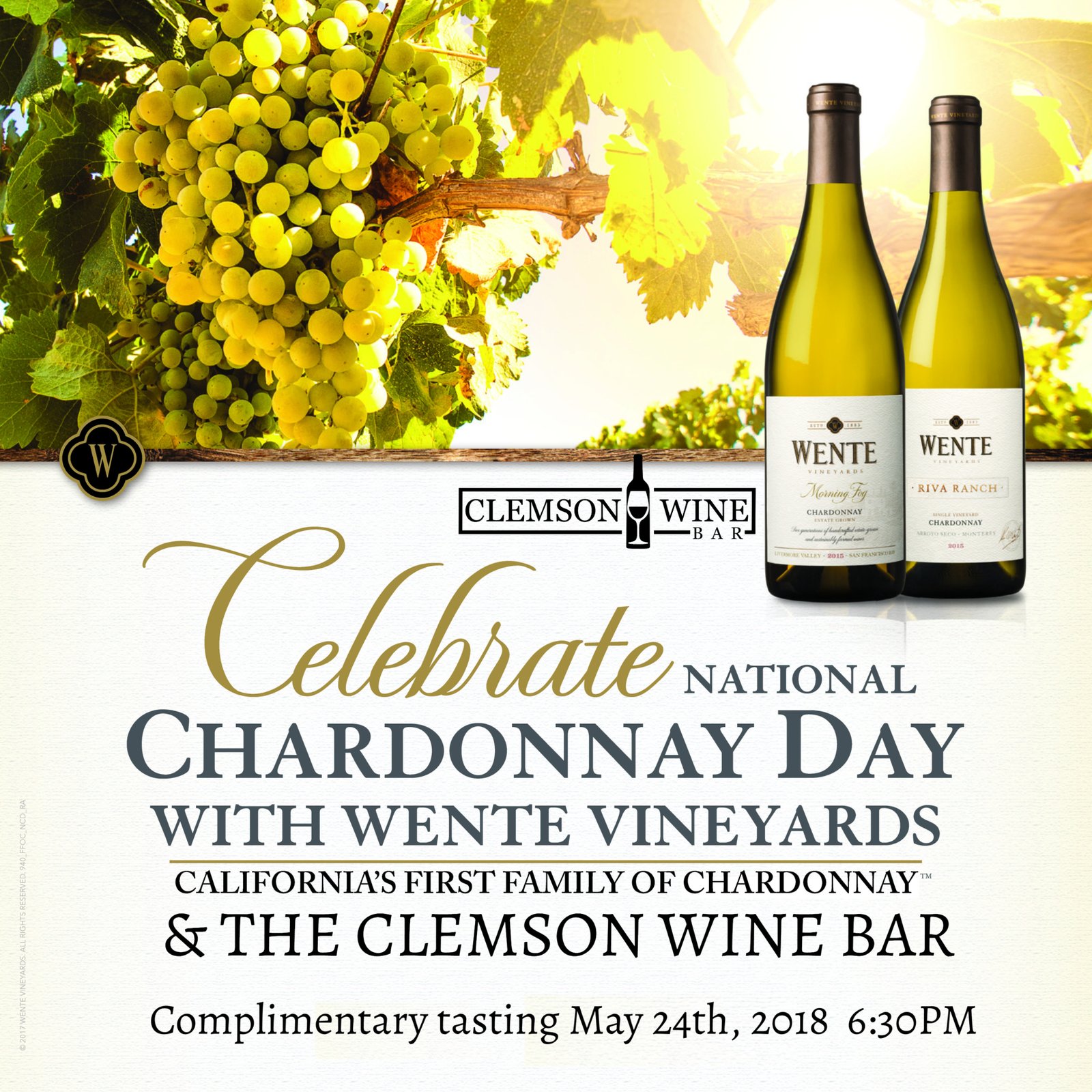 Chardonnay Day
Chardonnay Day is quickly approaching! In a world of Cabernets and Merlots, Chardonnay sometimes gets forgotten about. We've had customers come in to our wine bar and ask "How can anyone like chardonnay??" Or we see that customers just avoid Chardonnay all together. Our goal this Chardonnay Day is to provide a tasting experience with Wente Vinyards that will leave customers more educated and able to enjoy a beautiful Chardonnay that suits them best.
The Chardonnay grape is very diverse and versatile. Tastes can range from steely and minerality, to a rich buttery and oaky flavor. There are a multitude of factors that play into the taste, such as location, soil, elevation, and the method of aging. With the wide range of flavor profiles, it is very difficult to dismiss the whole varietal without tasting the various options
 On May 24th, we are partnering with Wente Vinyards to host a tasting and explore the vast world of Chardonnay. Come and enjoy wines such as their Morning Fog Chardonnay with crisp notes of pear, melon, citrus, and green apples as well as their Riva Branch Chardonnay with notes of lemons, baked apples, stone fruit and creamy notes of butter, amoretto, crème brulee and toasty vanilla from barrel aging.
 At the Clemson Wine Bar, we are very excited to experience Chardonnay with Wente Vinyards and all of our customers. We want offer you a taste and information about this fabulous, versatile grape  so 2018 can be the year you find which chardonnay pleases your palate!