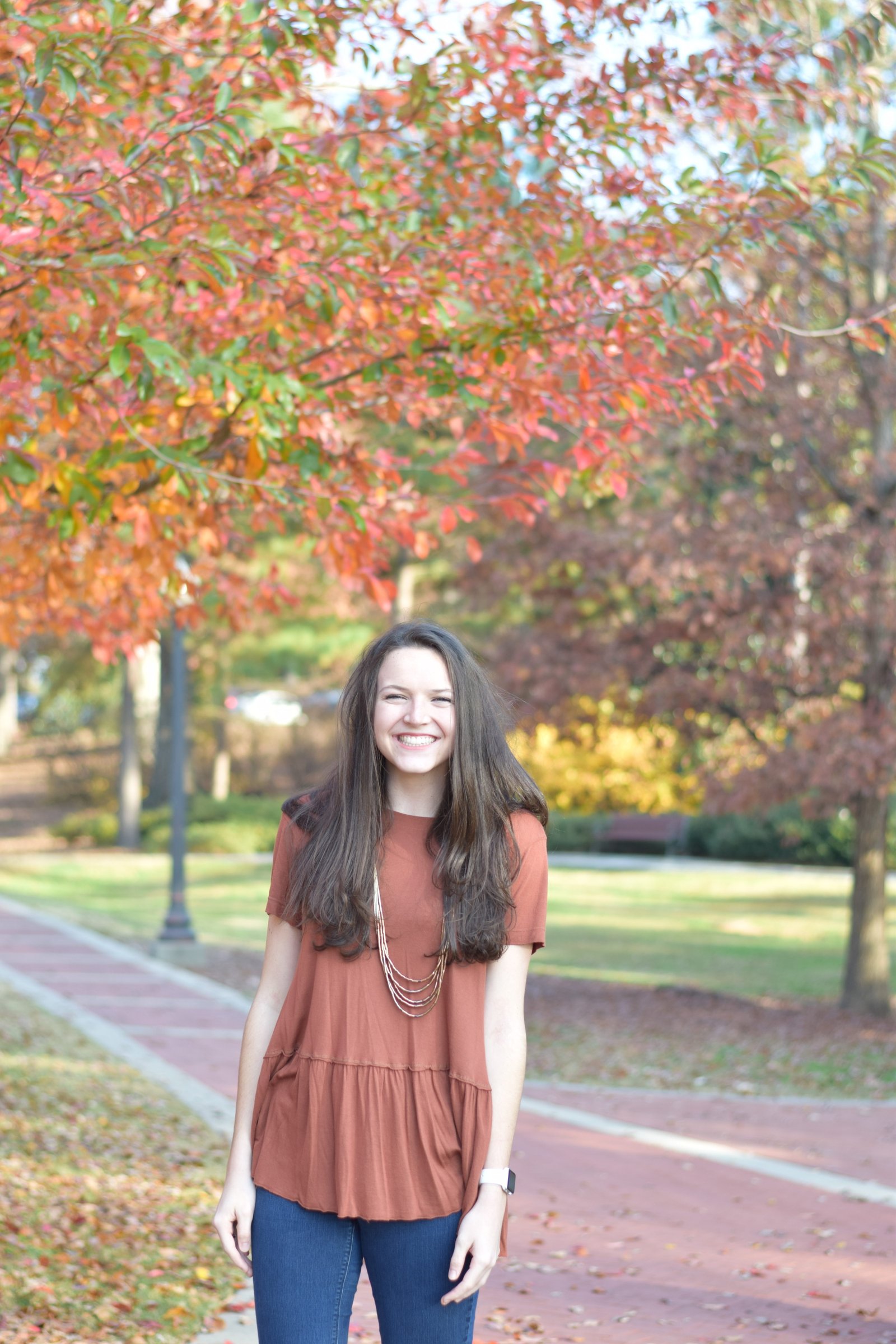 Meet our Team – Lindsay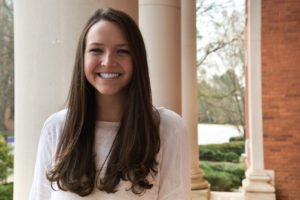 If you've visited the Clemson Wine Bar while Lindsay is working – then you've definitely met her.  Lindsay is a key member of the Clemson Wine Bar Staff.  Lindsay is not shy, and she greets every single customer with a contagious smile and a warm welcome.  Lindsay is a wonderful, sweet, smart, energetic human being who, in addition to her several other hobbies,  is learning to love wine.  In fact, she's become quite the little wine snob.  We have to tame her tongue when she's out and about.  She's been known to critique a wine menu or two in the name of grape equality!  In all seriousness, Lindsay has only been with us a short while, and in that time she's discovered a passion for wine knowledge, and she loves giving great customer service.  She is a natural leader with one of the best personalities in the business!  I wish we could keep her here forever, but that won't be the case.  Come catch a glimpse of this young lady's amazing service before she leaves us for her her career and love of Nursing.  She's already been offered several positions, and she will be leaving us at the end of this semester upon her graduation.
About Me:
My name is Lindsay, and I am a nursing major, psychology minor at Clemson from Greenville, South Carolina. I worked in a children's toy store for 6 years, so this has been quite the fun change of pace!
---
What do you love most about working at Clemson Wine Bar?
I absolutely love interacting with our customers and meeting new people. All the connections and fun conversations I have had makes coming to work the most fun!
---
What is your favorite – go to glass of wine at the Clemson Wine Bar?
I absolutely adore the Franciscan Estate Merlot and am working on letting Dan let me buy the rest of our stock 😉
---
What have you learned since working at the Clemson Wine Bar that you didn't know before working here?
I have learned absolutely everything about wine from working here. I was relatively inexperienced before I worked here, but after research and learning day-to-day, I can now say I know quite a bit about wine!
---
Name someone, past or present, who you admire and inspires you, and why.
I admire my dad the most out of everyone I know because of his continuous positive attitude and aspiration to learn something new everyday. I have taken that attitude into my everyday life and have never had a boring day.
---
What was the last book you read?
I am currently reading The I Factor by Van Moody, and always have The Five People You Meet in Heaven by my bed to remind me the importance of every connection you make in life.
---
Last movie you saw or your favorite movie ever?
My favorite movie ever is The Parent Trap with Lindsay Lohan, but I am currently learning the dance to Sisters with my own little sister.
---
What are you currently watching on Netflix?
I am always watching Criminal Minds and Grey's Anatomy, but currently love The Resident.
---
Do you have any skills/talents that most people don't know about?
I am actually a really good swimmer and can eat an entire pack of double stuff oreos in one sitting.
---
Name three words that you would use to describe YOU:
Energetic, optimistic, and caring.
---
What do you want to make sure you do before you leave planet Earth?
I want to make a difference in people's lives and contribute in some way to ending Alzheimer's!
---
What are you happiest doing when you are not working?
I am happiest spending time with people-friends, family, and new people-all the time! I also love going on walks and eating!!
---
Do you have a personal motto?
Love others well.
---
If you won the lottery tomorrow, what type of business/company/non-profit would you start?
I would love to start my own retirement home with an Alzheimer's unit that allowed patients more freedom than the traditional retirement home!
---